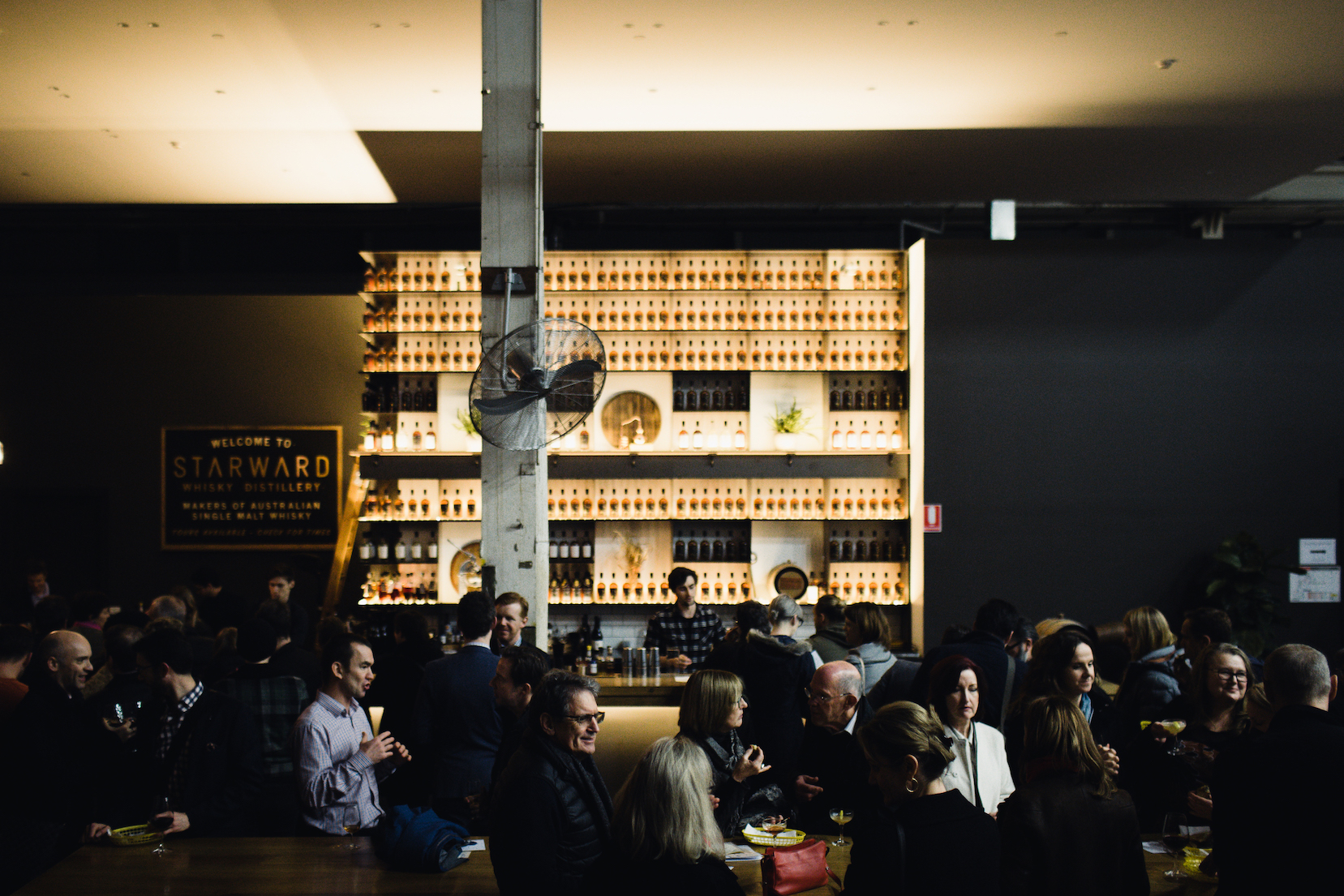 Clever Happenings will return.
The August 2017 Clever Happenings event is listed below. You can view some of the photographic highlights here. Subscribe to The Cleverness Museletter to be notified of future happenings.
DR JASON FOX & THE CLEVERNESS PRESENT

IMMUNITY TO CHANGE — THE OUTWITTING OF
An exclusive evening with Michael Bungay Stanier
630–930pm, Monday the 7th of August 2017
STARWARD Distillery,
50 Bertie St, Port Melbourne VIC 3027

ALL NET PROCEEDS GO TO THE FRED HOLLOWS FOUNDATION°
° They do wondrous, high-impact work in restoring and protecting the sight of millions of people.
Earlier this year I met with Michael in Toronto. We had dinner, and had what could be described as the greatest and best conversation in the history of all sentience. I wish you were there. The gestures! You wouldn't believe. But—oh hey look, he's coming to Australia—and (just for us) we have a chance to experience his wit and wisdom for one special evening in Melbourne.
And so, as we flourish away the drapes and rekindle our mighty popular Clever Happenings, please join us for what will be an incredibly insightful (and delightful) evening experience.
It's at STARWARD Distillery. There'll be whisky. What better way to start the week?
And now to the topic that shall be explored:
IMMUNITY TO CHANGE – THE OUTWITTING OF
Some waves of change you know how to surf. Mastering new skills, increasing levels of competence, improving on past performance: you've got that sorted.
But we've all got some areas where—no matter how hard we try, how much we read, or how much we diligently practice—we just don't seem to be able to crack the code.
So what's going on there?
Ah! Well, all shall be revealed in this warmly interactive Clever Happenings. Michael Bungay Stanier will share a simple but profound process to help you master the change that's been impossible to master thus far. Based on Keegan and Lahey's Immunity to Change book, we'll set you up to crack the One Big Thing that's going to make all the difference.
Tickets

Individual: $149 (inc. gst)
Tickets include a complimentary STARWARD cocktail.
Note: we are limiting total ticket sales to 150 people to preserve a more intimate experience. Hat tips Dunbar.
*Si tu dormitat, tu perdit—soz!
Who is Michael Bungay Stanier?
Oh, just the worlds foremost authority on mentoring and coaching (he's The #1 Bestselling Author in Mentoring & Coaching on Amazon°°°).
Michael Bungay Stanier is the Senior Partner of Box of Crayons, a company that helps organisations do less Good Work and more Great Work. Box of Crayons is best known for its coaching programs, which give busy managers practical tools so they can coach in 10 minutes or less.
On the way to founding Box of Crayons in 2002, Michael lived in Australia, England, the United States and Canada, his current home.
He's written two books that have each sold close to 100,000 copies: the Wall Street Journal bestseller The Coaching Habit and Do More Great Work. He's proudest of End Malaria, a collection of essays about Great Work by thought leaders that raised $400,000 for Malaria No More.
To balance all this out, Michael was banned from his high school graduation for "the balloon incident," was sued by one of his law school lecturers for defamation and managed to give himself a concussion while digging a hole as a labourer...
He was the first Canadian Coach of the Year, is a Rhodes Scholar, and in 2016 was recognised as the #2 Coaching Guru in the world.
"If I had to pick a person to have dinner with, when I need to be prodded and challenged and inspired to think about the things I really am committed to think about for myself and what I'm doing, I'd pick Michael Bungay Stanier. He has an ability to shake our tree and make us more conscious and responsible about what we know but aren't willing to admit we know yet."
—David Allen, author of Getting Things Done
°°° This isn't just 'consultant fluff ' best consumed with copious salt. His latest book is literally the #1 book on Amazon in this category.
LOCATION

STARWARD Distillery
50 Bertie St, Port Melbourne VIC 3027
What should I bring?
Beyond your general pioneering disposition and wanton lust for rich thinking and conversation, you might find it personally apt to bring a notebook for any judicious jotting you may feel inclined to partake in. There may well be items available for purchase too, so bring plenty of cash.
What should I wear?
Dress warm, comfily and—if you're inclined—subtly dapper/soigné. Though the first two qualities are most worth heeding. We'll be in an actual real-life whisky distillery, whose primary purpose is making whisky. As such, the evening experience will be like gathering around a warm campfire with friends on a cold night (sans campfire). There's heating, of course—but this is perhaps not the occasion for thongs, singlets and short shorts. Thank goodness.
Will there be food?
Aye, there will be some food available. But oh how this can open a can of complexity. Any who have organised an event before will know what I mean. What about vegetarians? We love vegetarians. But what about vegans? Respect. Gluten free? Dairy free? Fructosefriendly? This is organic, surely? Was it locally sourced? Freshly foraged? Harvested in moonlight? I think I might have a cinnamon allergy? No shellfish if possible? Bahhhhh. We love you all, and all these things. So: yes, there will be some sort of food available—but perhaps not what I'd call a hearty feast. And no, chances are we cannot cater to specific individual requirements. Come somewhat satiated, and/or roll the dice. Thanks for your understanding here.
Will there be parking?
Oh yeah, parking is pretty easy. But I'd recommend carpooling or arriving by some other means. Or: get a paired ticket and have your friend drive. You can also take their drink token and have two cocktails, in toast to your good nature. It's their way of saying thank you.
What is Clever Happenings?
Ah! This is our fancy name for the smaller events we host at The Cleverness. We used to run Clever Happenings as a monthly morning seminar series with The University of Melbourne's Centre for Workplace Leadership. Now, it's subject simply to the whims of myself and the team. Be sure to subscribe to drjasonfox.com/ahoy for updates (they tend to sell out within days of being announced).
What is The Cleverness?
Oh. Well this is a somewhat trickier question to answer. The Cleverness is many things, but simply: it's our platform for the meaningful products, publications and experiences we design for thoughtful pioneering folk. Those who venture beyond the default, toward new meaning and relevance. And so forth. A haven for pioneering leaders, philosophers and thoughtful folk. A bastion for rich conversations and exquisite enquiry. Amidst a volatile sea of complexity, uncertainty and ambiguity, we serve as a beacon for relevance. I could go on.
And who is Dr Jason Fox?
Your host. One who writes a very popular museletter at drjasonfox.com/ahoy and yet struggles to keep in touch with folk via email. Hence (partly) these occasional events.